This tutorial provides a step-by-step guide on how to migrate data from your .ECO, .EC1 and .EC2 files into GEOCOUNTS.
To start, get the latest copy of MTExec: version 4.09
Step 1: Load your EC2 file into MTExec.
File > New Report > Add files
Double-click on file to select.
Click on "Next >>" to continue.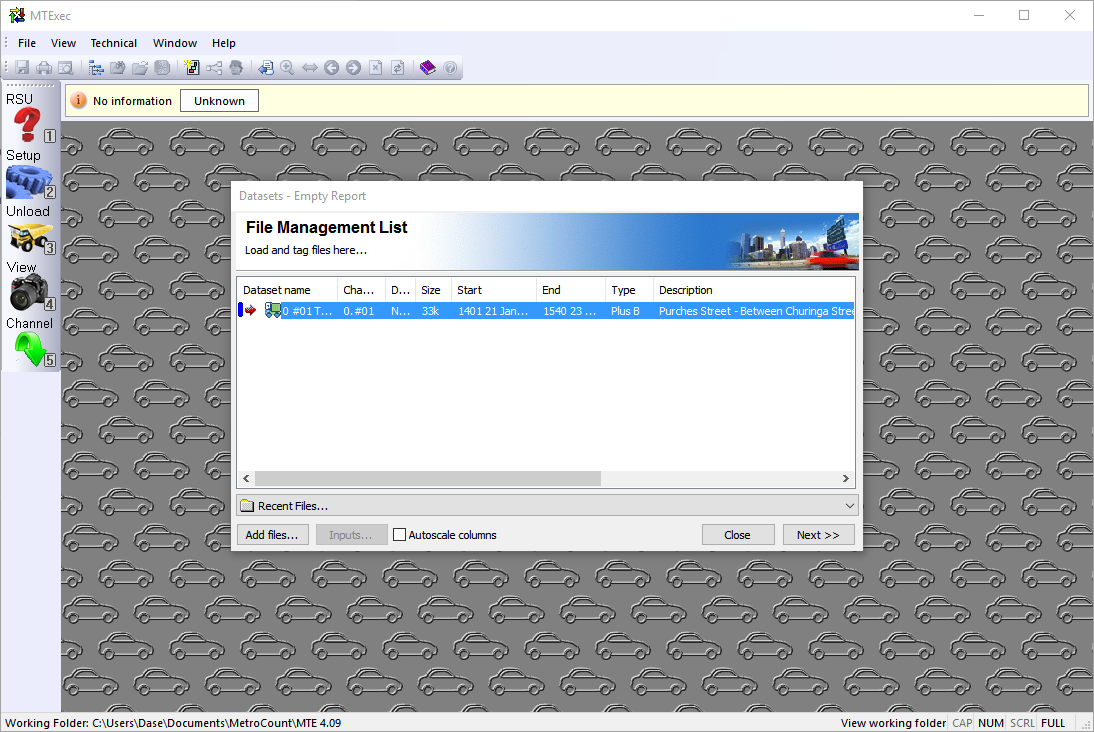 Step 2: Select GEOCOUNTS Raw Count Format and click on "Next >>".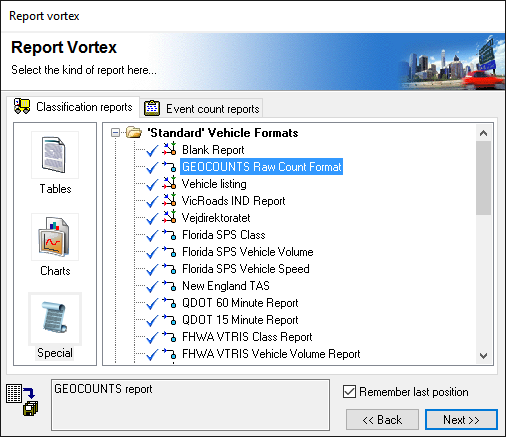 Step 3: Fill in the remaining fields similar to below:
Contract ID
Comment (optional)
Select tally interval (one hour, 15, 5 or 1 minute)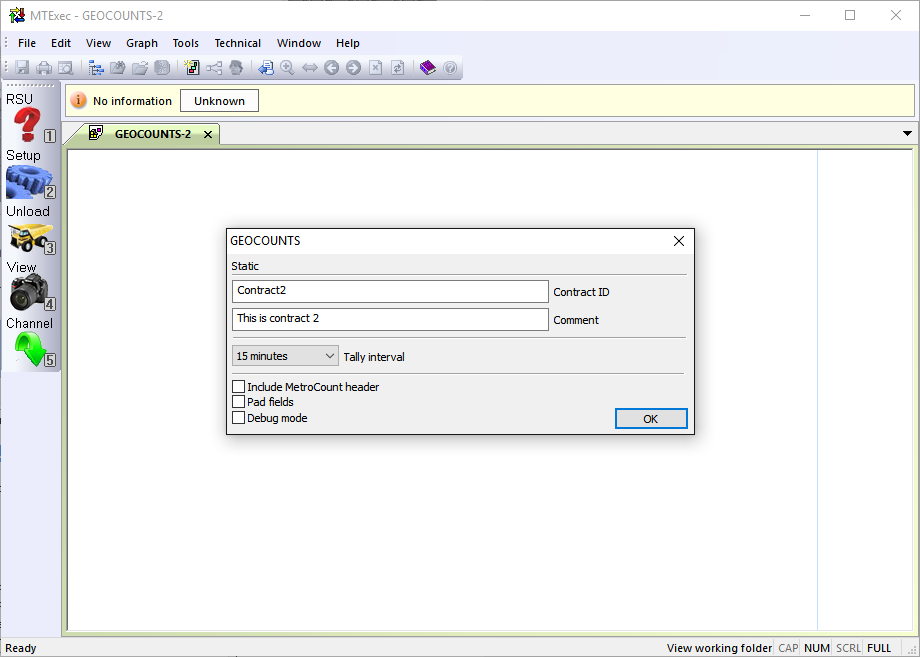 Step 4: Save file using the naming convention: STATIONID_STARTDATETIME_0.txt
File > Save report as …
Make sure to select "Plain text format ANSI (*.txt)"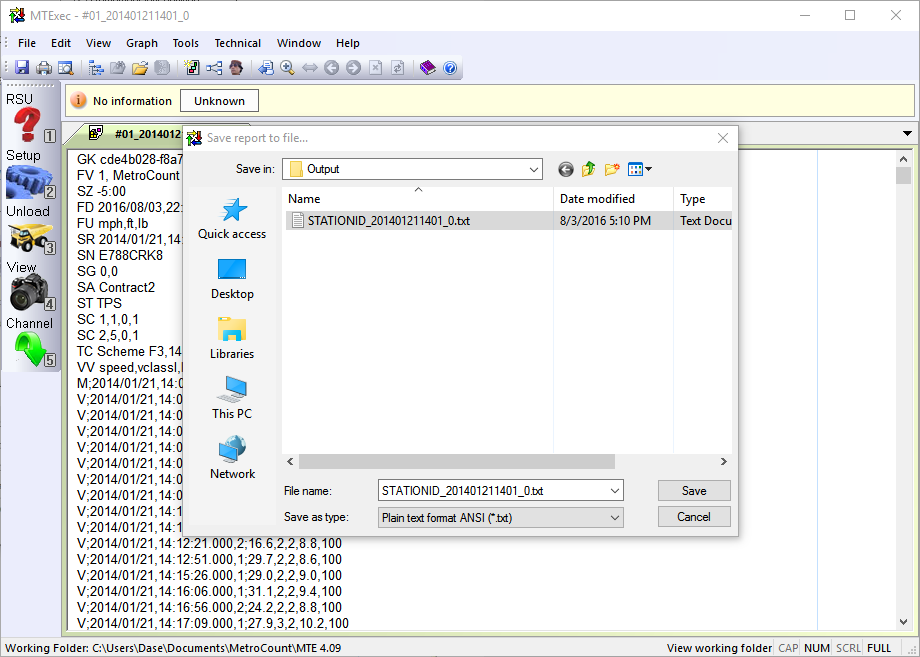 Step 5: Upload file into your GEOCOUNTS Project via Files > Import Data
IMPORTANT: If files are automatically decoded, they will be made available at Files > Count Reports